Cementos Lemona: 100 years of history at the service of innovation and social commitment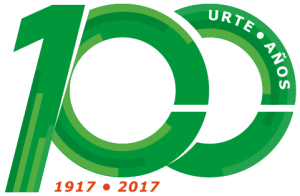 The company celebrates its centenary next May 30 and has prepared for this 2017 a series of activities to commemorate this special date, in which they write a new page in the history of the company in Euskadi.
There are few Basque companies that have the privilege of completing a century of life, and also play a decisive role in the evolution not only of the urban landscape, but also of the social of a territory. Cementos Lemona celebrates 100 years in the service of innovation and with a strong vocation of social commitment.
Since its birth in 1917, the history of Cementos Lemona has been closely linked to that of its environment, with a determined commitment to improving quality and environmental standards, pioneering the use of new technology and the recovery of waste , Which has made it one of the most recognized and leading cement companies despite its small size.
The events on the occasion of its centenary, which include the creation of a commemorative logo, the launch of a specific website and the edition of a book on the 100 years of Cementos Lemona, will culminate with a gala at the Palacio Euskalduna de Bilbao to be held on 7 June.